2021 has fared better off for cinema compared to the pandemic-hit 2020. Theatres are open in some parts of the world. Some of the major film festivals are conducting socially-distanced, in-person screenings. Elsewhere, OTTs and online film festivals have brought movies to our homes, a snug refuge for us battered souls as we go about our dreary, everyday lives. Of course, having access to films from across the world in the comfort of our homes is a luxury, in itself, for us cinephiles. So here's a list of all the good films this year that I've had something to take away from or those that deeply impacted me. I've tried to watch and include as many great films out there. Still, the list is as subjective as any other movie list. Let me add here that I've still to catch up with a lot of important films that I don't have access to in my part of the world. Very quickly then, here are what I think the best movies of 2021 so far:
1. Drive My Car
Ryusuke Hamaguchi's adaptation of Haruki Murakami short story is a brilliantly layered take on grief, loss, and guilt. The film revolves around renowned stage actor and playwright Yusuke (Hidetoshi Nishijima). Oto, his wife of 20 years, is a screenwriter for television. Though they clearly love each other, secrecy haunts their relationship. When Oto suddenly passes away due to cerebral hemorrhage, Yusuke is deeply troubled by the things he left unsaid.
Drive My Car moves at a leisurely pace, but gets increasingly complex with each emotional revelation. Moreover, Hamaguchi expands on Murakami's story through additional characters and profound characterizations.
2. Memoria
Thai independent filmmaker Apichatpong Weerasethakul once again explores the spiritual and philosophical terrain of human existence in Memoria. Tilda Swinton plays Jessica, an expat living in Colombia. She is awakened one night by a loud bang. And this disturbing sound which only Jessica can hear repeats itself again and again. A probe into the source of the noise leads Jessica to explore her inner-self and the world around her.
Weerasethakul's slow-cinema aesthetic eschews narrative conventions and challenges the form and dramatic structure of cinema. He gloriously continues this with Memoria which becomes a unique dissection of memories and one's perception of reality. Weerasethakul's cinema can be acquired taste. Yet, if we attune ourselves to it, a deeply immersive, sensory experience awaits us.
3. Spencer
After Jackie and Neruda, Pablo Larrain proves that he is a master at weaving unconventional biopics. Spencer follows Diana's excruciating Christmas weekend with the Royal family. She comes across as a living ghost who haunts the extravagant estate, yearning for an escape from the doom and gloom. Spencer is the most humane and empathetic portrayal of Diana. Steven Knight's multi-layered script takes the well-publicized phase in Diana's life and turns it into a distinctive psychological drama.
Of course, apart from Larrain and Knight, the film's greatest strength is Kristen Stewart's amazing performance. She delicately captures the fractured mindset of the eponymous character.  
4. Power of the Dog
Jane Campion, the first female filmmaker to win the Palme d'Or, is back with a powerful revisionist Western. Power of the Dog is set in 1925 Montana and focuses on two brothers of completely different temperaments. Benedict Cumberbatch's Phil clings to the old-fashioned values of the West, whereas the younger brother, George (Jesse Plemons) has a quieter demeanor and adapts to the modern ways. The existing tension between the brothers escalates when George marries a widow, and along with her, brings home her teenage son.
Power of the Dog is a singular exploration of power dynamics within a decidedly masculine cattle-rearing family. It's rare to witness such subtle, emotionally exhausting features within the Western narrative framework.
5. Sardar Udham
Much isn't known about Udham Singh except for the fact that he killed Michael O'Dwyer, the former lieutenant governor of Punjab, responsible for the Jallianwala Bagh Massacre. Shoojit Sircar's Sardar Udham brings to light this determined journey of the freedom fighter. Using a non-linear, fractured narrative, Sircar gradually pieces together the puzzles in Udham's life.
We know the reasons behind Udham's two decade quest to assassinate Dwyer. But Sircar's approach never sensationalizes the subject or the material. He particularly excels in staging the aftermath of massacre. Sircar largely avoids any stylization in the massacre scene, rather focuses on bringing the world's attention to this crime against humanity.
6. Pebbles
PS Vinothraj's nuanced fable is set in the arid areas of rural South Tamil Nadu. Pebbles has a very simple plot set-up. An uncouth, chain-smoking man forcefully takes his little son to confront his wife in her village. It seems that this is not the first time the little boy is making this journey with his father, nor it would be the last. And throughout this exhausting journey, the father and son passively view the struggling populace of the drought-hit area.
Pebbles is the directorial debut of Vinothraj who seems to have mastered the 'show-don't tell' approach.  He adapts certain slow-cinema aesthetics to profoundly visualize the metaphors. Eventually, the omniscient camera turns this character-focused piece into a meticulous study of the local ecosystem and atmosphere. 
7. Titane
Julia Ducournau's Palme d'Or-winning drama features one of the most weird plot trajectories. On the outset, Titane can be described as a troubled young woman's quest to find connection and love. Ducournau's provocative visual language, however, has plenty of surprises for viewers. Titane is an unnerving body horror that revolves around Alexia, a dancer at car shows.
The first half establishes Alexia as a brutal serial-killer. Strange circumstances push Alexia to take on the new identity of Adrien. Interestingly, this is where Titane gets deeply melancholic. Though the narrative dismisses realism and opts for hyper-stylization, Ducournau offers a transgressive take on gender, sexuality, and family.
8. Flee
Jonas Poher Rasmussen's heartbreaking animated documentary offers a thought-provoking take on the trauma and refugee experience. Flee's central subject is Amin, a successful scholar living in Denmark, who as a child fled Afghanistan with his family. At the same time, Rasmussen subverts the traditional approach to documentary by patiently allowing his subject to tell his story. In fact, the narrative process becomes a form of therapy and confronts truths head-on.  
Flee largely reminds us of Ari Folman's groundbreaking animation-documentary hybrid Waltz with Bashir (2008). However, Flee is more or less a poetic personal memoir, unlike Folman's movie which explores the collective trauma behind a bloody massacre.
9. Wheel of Fortune and Fantasy
Ryusuke Hamaguchi's Wheel of Fortune and Fantasy is an anthology of three short stories. As the title implies, chance and coincidence drive the narrative. Although the three melancholic stories are completely different from one another, they all uniformly explore the themes of sexuality, love, desire, and friendship.
My favorite among the three is Once Again, the last one in the anthology. It's an intriguing tale of mistaken identity set in a near-future where a computer virus has killed the internet. Hamaguchi's writing often exudes an intimate knowledge of human psychology. Though Hamaguchi's tales possess a calm and light-hearted surface a deeper undercurrent of emotions rages beneath.
10. Dune
Denis Villeneuve's Dune is the perfect Hollywood blockbuster, which also provides the welcome relief from the tiring superhero movies. In Dune, Villeneuve successfully realizes the epic scale of author Frank Herbert's vision. This is the planned two-part adaptation of Herbert's first book in the Dune series. The film's sprawling space opera narrative largely revolves around Paul, the gifted heir of House Atreides.
Villeneuve's slow-burn narrative brilliantly sets up the Shakespearean tale of power and betrayal. Though there aren't many surprises in the narrative, the grandeur and attention to detail makes it an enthralling experience. Like in Arrival and Blade Runner 2049, Villeneuve delivers a satisfying spectacle without following the conventions of modern-day Hollywood features.
11. The Story of Southern Islet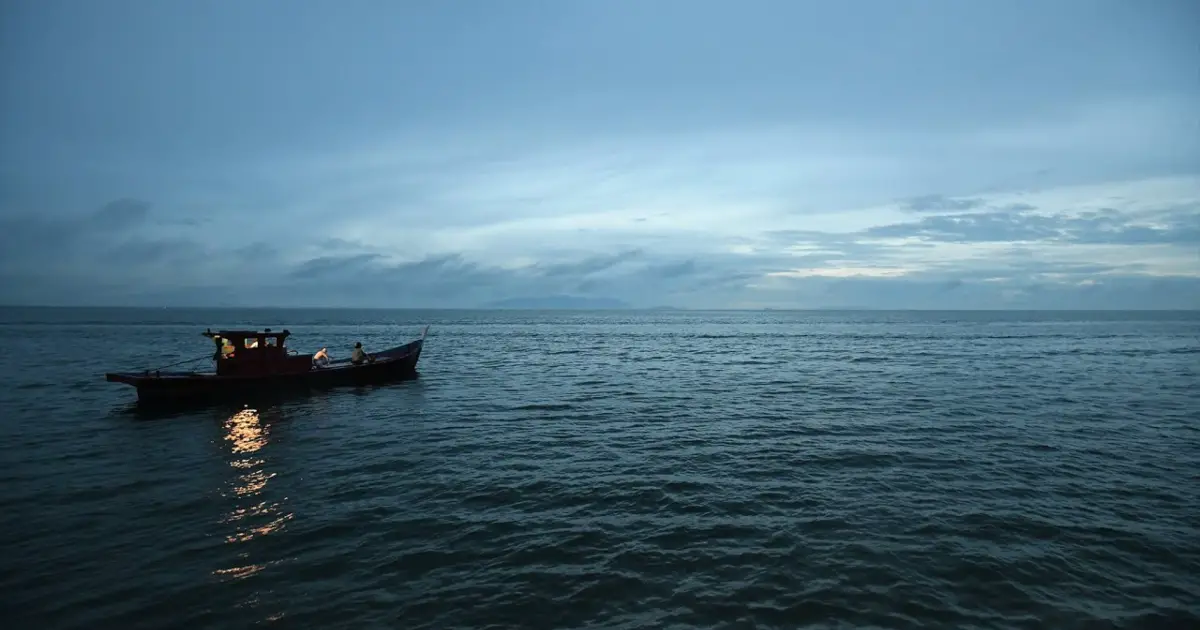 Chong Keat Aun's spiritual mystery, set in rural northern Malaysia, is the most visually impressive film of the year. Set in 1987, the film chronicles a woman's quest to save her sick, haunted husband. Aun's film — rooted in folklore and local rituals — deals with the themes of cultural identity and faith. It's remarkable how a debutant filmmaker has maintained a steady directorial hand throughout. Few critics have already compared it to the enigmatic works of Apichatpong Weerasethakul.
12. Sarpatta Parambarai
Boxing dramas have a familiar trajectory that can lose their way amidst the clichés and narrative tropes. Director Pa. Ranjith, however, utilizes a time-worn boxing narrative, to shape a powerful tale about empowerment against caste and class oppression. The film is set in mid-to-late 1970s in North Madras. The community has a unique boxing culture, consisting of different clans. The rise of Kabilan, a young labourer who belongs to an oppressed caste, forms the crux of the narrative. Besides, Sarpatta Parambarai has a brilliant ensemble cast and richly layered characters. Eventually, its strong social and political undertones make it much more than an underdog boxer film.
13. Karnan
Mari Selvaraj's Karnan chronicles an oppressed community's struggle for dignity and their eventual rebellion. The narrative unfolds in a small village in South Tamil Nadu during the mid-1990s. Karnan, played by Dhanush, is the angry young man of the village. He is enraged at how the nexus of dominant caste members and political establishment denies people the basic human rights. Their biggest problem, however, at the moment is getting a bus stop of their own. A bus stop might seem like a simple thing. But Selvaraj brilliantly uncovers the virulent social and political intentions in keeping the people confined to their village. He perfectly uses the myths and village's geography to strengthen his story.
14. The Girl and the Spider
Ramon Zürcher's debut feature The Strange Little Cat (2013) is a fairly ordinary family drama. But the talking point of the film is the way it was uniquely and unusually staged. Ramon's sophomore effort is once again set in the confined quarters and withholds a similar meticulously toned-down mise-en-scène. The film deals with the complex relationship between two friends. The girl of the title is Mara (Henriette Confurius), who is wistful about her roommate and friend Lisa moving out. The narrative unfolds over a course of two days, and keenly observes the incommunicable loneliness and disconnection in modern society.
15. The Great Indian Kitchen
Jeo Baby's film is a brilliant indictment of oppressive patriarchal values that plague our society. It unfolds from the perspective of a recently wed young woman who moves into a conservative Hindu household. The men of the household – the husband and his father – are neither menacing nor abusive. The patriarchy that condemns the young woman to the kitchen is almost invisible. The scenarios portrayed here look very familiar. To be fair, the filmmaker observes the oppressive routine of the woman without theatricality or excessive drama. Despite the structural limitations and the convoluted ending, The Great Indian Kitchen is an audacious work in contemporary Indian cinema.
16. Sherni
Newton director Amit Masurkar once again brilliantly explores the cronyism and absurdities of Indian bureaucracy. Bolstered by a phenomenal performance from Vidya Balan, Sherni revolves around an honest Divisional Forest Officer navigating her way through a corrupt system. Though she holds a position of power, she has to endure casual sexism. Masurkar brings his themes into focus through a fascinating procedural plot. A man-eating tigress is on loose wreaking havoc in the nearby village. She attempts to bring in the tigress alive and relocate it to the national park. What follows is a fury-inducing political power play, staged with great nuance and quietude.
17. Wet Sand
Georgian filmmaker Elene Naveriani's Wet Sand is a slow-paced yet immersive tale of love and intolerance. The narrative is set in a small Black Sea coastline village. It opens with the death of a local, an old man who led a solitary life. His death is received with indifference by the local inhabitants. But with the arrival of the old man's granddaughter, few truths come to light which unsettles the local community. Naveriani's visual mastery and the beautifully restrained performances add multiple layers to this simple story.
18. Identifying Features
Fernanda Valadez's harrowing Mexican cinema revolves around a mother who seeks her missing adolescent soon. Mercedes Hernandez offers an absolutely amazing performance as the mother Magdalene. Magdalene learns that her son was headed for the US with a friend. Together, they boarded a bus which was said to be hit by the cartel. The friend's body is identified, but there's no news of her son. What follows is Magdalene's devastating journey across the parched Mexican landscape.  Director Valadez never over dramatizes the scenario, and subtly deals with issues such as immigration, drug-war, and politics.
19. The Balcony Movie
Pawel Lozinski's captivating documentary is entirely set in a first-floor apartment balcony in Warsaw. The balcony faces a sidewalk, where the filmmaker waits with his shotgun mic and camera to chat with random passersby, of different age groups, about life. An artistic experiment, though made before the pandemic, heavily resonates with us during this period of isolation. The documentarian's exchanges with the strangers are mostly terse and vague. But gradually we get an interesting composite picture of modern humanity. Lozinski deserves applause for turning a simple everyday space to keenly observe society.
20. The Sacred Spirit
Chema García Ibarra's spectacular debut feature mixes elements of black comedy and social realism to portray a community of loners and misfits. The central character Jose Manuel runs a small tapas bar at Elche, Spain. He is also a member of the Ufology Association and hopes for communication with the extraterrestrial beings. When the Association's President dies, Jose vows to carry out a strange and horrific ritual. The Sacred Spirit travels on surrealistic terrain without losing sight of its social themes. And it all culminates with a bewitching and lacerating climax.
21. Pig
Nicolas Cage plays a reclusive truffle hunter named Robin in Michael Sarnoski's riveting debut feature. Robin lives in the wilderness with his beloved truffle-hunting female pig. Since truffles are a vital part of the multi-million dollar culinary industry, its trade is rife with crime. One day, Robin's pig is kidnapped and sold in the city. His quest takes him to strangest places, and uncovers certain truths about his past. Though it sounds like an action drama in the vein of John Wick, Pig is a deeply restrained character study.
22. Land
Robin Wright's striking directorial debut tells the tale of a woman beginning her life anew. Edee, a middle-aged woman, leaves her city life to settle down in a remote cabin. Profound grief seems to have torn her apart. The mountainous region is her last attempt to heal herself. But Edee who has had no experience in living from the land remains ignorant. Her ignorance almost costs her life until she meets Miguel. He is also a solitary figure like Edee, who teaches her a lesson or two about life. Though a very predictable drama, Robin Wright perfectly hits all the emotional notes. Moreover, she never exploits the inherent tragedy in the material.
23. Milestone/Meel Patthar
Ivan Ayr's affecting drama revolves around a stoic and brooding fifty-something truck driver, Ghalib (Survinder Vicky). Ghalib is recently widowed and he is forced to train a new intern, to him he might lose his job. Similar to the director's debut feature Soni, Milestone is an intimate character study. The long stretches of the narrative capture the painful solitude of Ghalib, and the physical and emotional strain it leads to. Besides, the bleak, desolate atmosphere brings an endearing relatability factor to Ghalib's plight.
24. Sandeep Aur Pinky Faraar
A lot of critics who've reviewed Dibakar Banerjee's recent film misconceive it as a chase thriller. Of course, the title is partly suggestive. What Mr. Dibakar rather offers is a gripping character portrait, i.e., two characters hailing from vastly contrasting backgrounds. The narrative does have a few flaws, in terms of pacing and writing. But he fascinatingly subverts our expectations throughout the film. Arjun Kapoor and Parineeti Chopra astound us with their grounded performances. The filmmaker's trademark black humor adds more intrigue to this thriller.
25. Judas and the Black Messiah
Shaka King's historical drama on Fred Hampton and Black Panthers reverberates with high energy and passion. The 21-year old black activist was under FBI surveillance and eventually assassinated by them. Anchored by outstanding performances from Daniel Kaluuya and Lakeith Stanfield, the film works well within the mainstream liberal discourse. It also offers a portrait of the deceptive, paranoid FBI, a perspective that's far removed from the usual Hollywood portrayals.
26. Joji
Written by Syam Pushkaran and directed by Dileesh Pothan, Joji is loosely inspired by MacBeth and Koodathayi cyanide murders. The versatile Fahadh Faasil plays the titular character, the black sheep of a wealthy Panachel family. Joji is the youngest offspring. He lacks courage but shows a knack for deception. When the patriarch of the family falls sick, Joji's greed pushes him towards crime. The film might be less gratifying than Pothan's first two films – Maheshinte Prathikaaram and Thondimuthalum Driksakshiyu. Yet it's an intriguing riff on Macbeth, shot and set during the pandemic.
27. Limbo
Scottish filmmaker Ben Sharrock's Limbo is a part deadpan comedy and part character study. It follows the travails and monotony in the life of a Syrian asylum-seeker named Omar. Omar, like many other refugees, who arrived at the shores of Britain, is packed off to a remote Scottish island. He endures bureaucratic indifference while waiting for a mail that may grant him asylum. Though an emotionally heavy subject, director Sharrock's meticulous stylization adds fascinating layers to the narrative. The use of absurdist humour provides welcome relief to the bleak proceedings.
28. John and the Hole
Pascual Sisto's impressive psychological thriller withholds the disquieting themes of a Michael Haneke movie. Thirteen-year old John (Charlie Shotwell) stumbles upon a hole in the ground, close to the wooded area of his family home. John is an inscrutable person. It's hard to read the teenager's mind. The hole he discovered is more like an unfinished bunker, and he enacts a sinister plan that involves his family. The film has a confounding character and an unsettling scenario at its core. However, Sisto maintains enough ambiguity to read into the motives of John's sociopathic behaviour.
29. The Dry
Based on Jane Harper's novel, The Dry is a slow-burn murder/mystery set in a small Australian town. Eric Bana plays detective Aaron Falk, who visits his hometown after receiving the news of his friend Luke and his family's death. Luke is said to have murdered his wife, his little son, and committed suicide. The drought in the region and economic issues are speculated reasons for Luke's horrific act. Aaron who was once close friends with Luke finds few discrepancies in this version. The Dry is a fascinating portrait of a struggling community, although the answer to its mystery isn't very satisfying.
30. Zack Snyder's Justice League
Zack Snyder's Justice League aka the Snyder Cut is a huge improvement to the absurd theatrical version of 2017. With a running time of nearly four hours, the story is pretty much the same as the theatrical version. But the characters here are more fleshed out, and the scope of the conflicts are well realized. Besides, Snyder's vision for the DC franchise superhero team – which though may not happen – looks much alluring.
That was my list of the best movies of 2021 so far. What's yours? Let's talk in the comments below.
Join us on Instagram for a new movie recommendation everyday.