From Virus to Gangs of Wasseypur, we've assorted some of the best Indian thrillers on Amazon Prime streaming across languages — Tamil, Hindi, Malayalam, Kannada, Bengali.
Mysteries, whodunnits, suspense dramas — thriller as a genre has the ability to draw you in from the get-go. It demands your undivided attention as you try to pick up on subtle hints scattered throughout the film. Several Indian filmmakers, particularly in the recent past, have upped the stakes in the genre with their meticulous eye for detail. With that in mind, here's a list of the best Indian thrillers currently streaming on Amazon Prime. Take your pick and stream away! Note: These films were playing as of August 27, 2021.
---
Best Indian Thrillers On Amazon Prime
1. Sandeep Aur Pinky Faraar (2021) – Hindi
A lot of critics who've reviewed Dibakar Banerjee's recent film misconceive it as a chase thriller. Of course, the title is partly suggestive. What Banerjee rather offers is a gripping character portrait of two characters hailing from vastly contrasting backgrounds. The narrative does have a few flaws, in terms of pacing and writing. But he fascinatingly subverts our expectations throughout the film. Arjun Kapoor and Parineeti Chopra astound us with their grounded performances. The filmmaker's trademark black humor adds more intrigue to this thriller.
Watch Sandeep Aur Pinky Faraar on Amazon Prime
---
2. Joji (2021) – Malayalam 
Written by Syam Pushkaran and directed by Dileesh Pothan, Joji is loosely inspired by MacBeth and Koodathayi cyanide murders. The versatile Fahadh Faasil plays the titular character, the black sheep of a wealthy Panachel family. Joji is the youngest offspring. He lacks courage but shows a knack for deception. When the patriarch of the family falls sick, Joji's greed pushes him towards crime. The film might be less gratifying than Pothan's first two films – Maheshinte Prathikaaram and Thondimuthalum Driksakshiyu. Yet it's an intriguing riff on Macbeth, shot and set during the pandemic. Joji made it to our best movies of 2021 list.
Watch Joji on Amazon Prime
---
3. Maqbool (2003) – Hindi
Maqbool is based on Shakespeare's Macbeth and came at a time when classical interpretations were all out of date. And this movie proved how wrong the trends were. It brought back classical interpretations with an absolute bang. It was graced not only by a riveting plot but by fine-tuned pacing, direction and ace performances from Irrfan Khan, Pankaj Kapur, Tabu, Piyush Mishra, Om Puri, Naseeruddin Shah. The thriller takes its core from the original play but adds a lot of its own flair and originality to it. Truly, a reinterpretation done perfectly.
Watch Maqbool on Amazon Prime
---
4. Manorama: Six Feet Under (2007) – Hindi
Drawing inspiration from Roman Polanski's classic Chinatown, Navdeep Singh's neo-noir is an intense, dark, edge-of the-seat thriller. An intricate, thoroughly consuming storyline unfolds across the winding dark alleys of Rajasthan as the viewer, along with the protagonist, set out to uncover a murder mystery. There's much to appreciate in this underrated gem of a film with a socio-political context and philosophical undertones while being well made. Fiercely executed and with performances top notch (Abhay Deol, Vinay Pathak, Gul Panag, Kulbhushan Kharbanda, Raima Sen), Manorama: Six Feet Under will leave you satiated if you're in the mood for a good thriller.
Watch Manorama Six Feet Under on Amazon Prime
---
5. C U Soon (2020) – Malayalam
A cyber love story takes a mysterious turn when the girl goes missing. One of the best Indian movies of 2020, Mahesh Narayanan's C U Soon keeps you on the edge with its gripping storytelling. The fast-paced romance thriller  is wonderfully supported by solid performances from Fahadh Faasil, Roshan Mathew and Darshana Rajendran and never lets you off the hook until the final payoff.
Watch C U Soon on Amazon Prime
---
6. Ayyappanum Koshiyum (2020) – Malayalam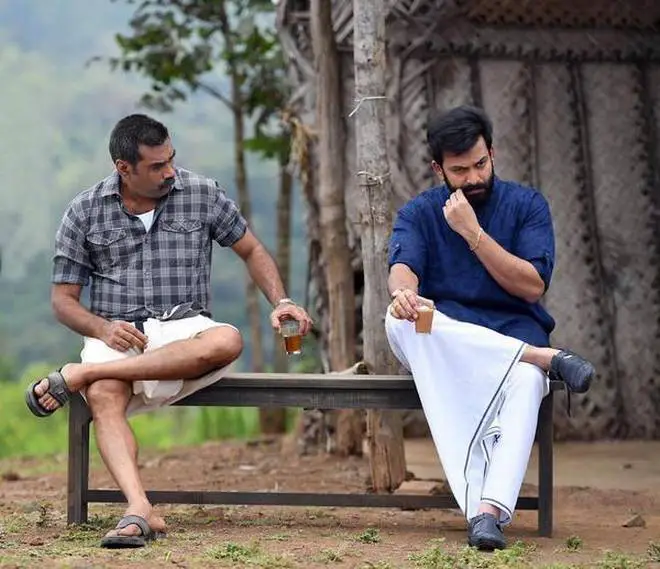 A routine encounter between police officer Ayyappan (Biju Menon) and havildar Koshi (Prithviraj Sukumaran) spirals out of control, intensifying into an ugly battle of male egos. The revenge drama makes for an interesting character study of men enslaved to patriarchal values; characters with shades of grey, characters that don't follow the template, while being in a mainstream framework. Sachy's sophomore effort doesn't fall prey to the cliches of its own genre. At 2 hours 55 minutes, Ayyappanum Koshiyum is a riveting action thriller bolstered by solid lead performances.
Watch Ayyappanum Koshiyum on Amazon Prime
---
7. Virus (2019) – Malayalam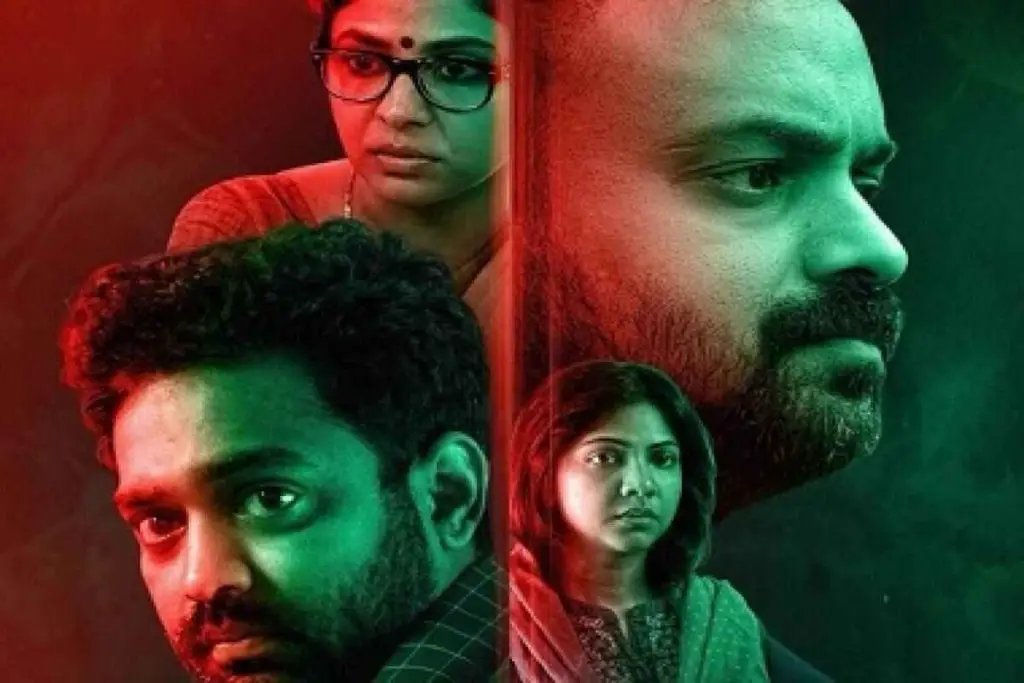 Aashiq Abu's Malayalam thriller is an extremely humanising and moving portrayal of a crisis which shook an entire state. Medical thriller Virus is based on the Nipah virus outbreak in Kerela. The documentary drama revolves around the life stories of those who suffered and those who stood up to the unrelenting virus that didn't have a cure. The desperation, struggles and utter hopelessness have been re-enacted and visualised with such dedication and finesse that it seems impossible to isolate the movie as a fictional piece.
Watch VIRUS on Amazon Prime
---
8. Thadam (2019) – Tamil
This investigative suspenseful thriller has a lot going for it. The edgy cinematography stands atop some great acting as we delve deeper and deeper into the detective drama. The plot revolves around a murder for which two lookalikes are suspected and both of them could have been equally guilty or equally innocent. There are not many clues that the movie gives us initially but the final reveals are quite satisfactory. The movie, with its great execution, kept me on the edge of my seat the entire time. It is definitely worth a watch and also manages to squeeze a very prevalent social issue into the plot.
Thadam is now all set to be remade in Hindi featuring Sidharth Malhotra in the lead. The still untitled Hindi remake is due for release in 2021.
---
9. Vinci Da (2019) – Bengali
Srijit Mukherji's Vinci Da is an artistic psychological crime thriller. It tells the story of a struggling make-up artist who is funnelled into becoming an accomplice of a justice-crazed serial killer. The story is like no other you have ever seen and leaves some poignant images in the viewer's minds. The solid performances and the crisp dialogue are what hold the film together during most of the second half. But it is amazing to witness such artistic talent and strokes of brilliance in what is essentially a crime thriller.
Watch Vinci Da on Amazon Prime
---
10. Vellai Pookal (2019) – Tamil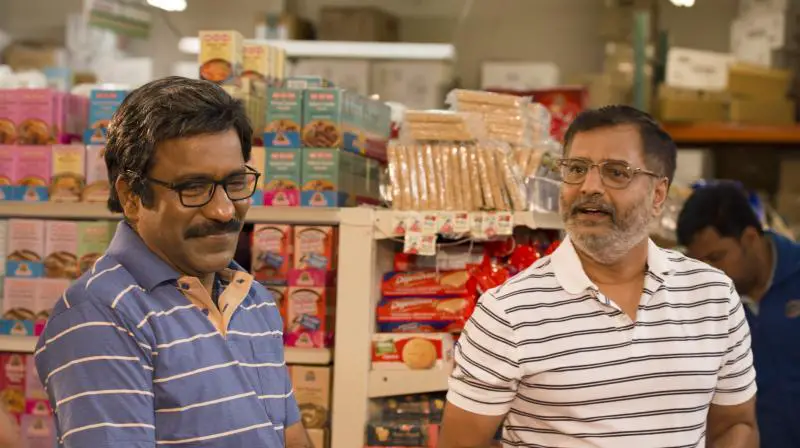 A great detective film, it borrows from a lot of classics by keeping things simple yet complex. It dangles the culprit right in front of your eyes but is smart enough to distract you with a vast number of red herrings. What I personally appreciated about the film was that the detective protagonist wasn't someone with superhuman intelligence, exceptional strength or power but a common man — a retired police officer. The plot that follows is discovered by him and us simultaneously. He too is led astray by the red herrings. Vellai Pookal is a well-actualised whodunit thriller with brilliant performances and a final twist you won't see coming.
Watch Vellai Pookal on Amazon Prime
---
11. Raazi (2018) – Hindi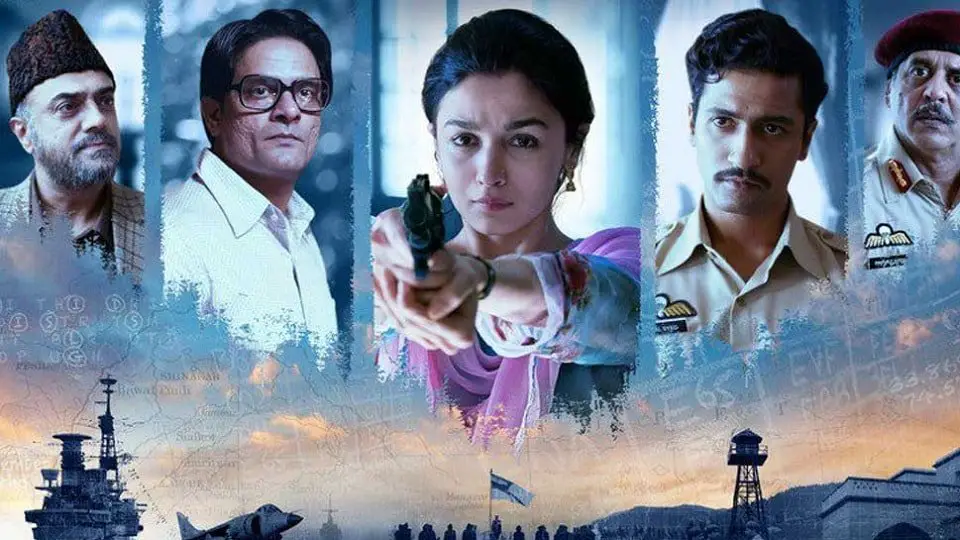 A taut thriller helped by an edge-of-the-seat narrative and a fine ensemble of actors, Raazi is a wartime tale set in 1971. It chronicles the true story of a young Kashmiri girl trained as a spy and sent behind the enemy lines ahead of the Indo-Pak war. Alia Bhatt as Sehmat renders some fine, jaw-dropping moments and her character transition is smooth. She brings out the innocence and brazenness with equal conviction. Watch Raazi for Meghna Gulzar's compelling storytelling, supported by brilliant performances (Jaideep Ahlawat, Vicky Kaushal, Shishir Sharma, Rajit Kapur, Amruta Khanvilkar). I wish Vicky Kaushal had more to do.
Watch Raazi on Amazon Prime
---
12. The Hungry (2017) – Hindi
The Hungry, directed by Bornila Chatterjee is a contemporary retelling of the Shakespearean tragedy, Titus Andronicus. The movie is purely an art-house film that puts a lot of effort into the characters as well as the storyline. In the backdrop of a New Delhi wedding, The Hungry gets the perfect environment to explore the emptiness and self-destruction that contrasts with the extravagant wedding setting.
The film is quite mysterious and homicidal in its own right as it jumps from timeline to timeline while maintaining immaculate consistency in both plot and performance. It concentrates on the lives of various characters who are in some way or another linked to each other either by bloodline or by the threads of destiny.
Watch The Hungry on Amazon Prime
---
13. Adhe Kangal (2017) – Tamil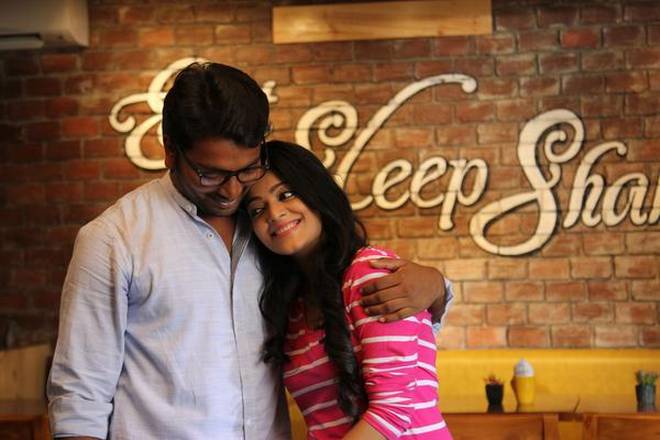 Rohin Venkatasan's thriller doesn't have a very unpredictable mystery at its center. But the smooth direction and deft characterization make Adhe Kangal an entertaining watch. The film revolves around Varun, a visually challenged chef, who runs a profitable restaurant. Varun's small inner circle includes his loving parents and journalist friend Sadhana. Fate propels him to meet Deepa, a woman in dire need of financial help. Over the course of casual exchanges, they take a liking to each other. Soon, Varun meets with an accident and even gets back his vision. But Deepa goes missing. The film's fascinating aspect is Sshivada's delightful performance. She breaks the mold of a typical Tamil heroine archetype with her chameleonic turn. Director Rohin keeps a good pace throughout and infuses humor without impeding the narrative flow.
Watch Adhe Kangal on Amazon Prime
---
14. Trapped (2016) – Hindi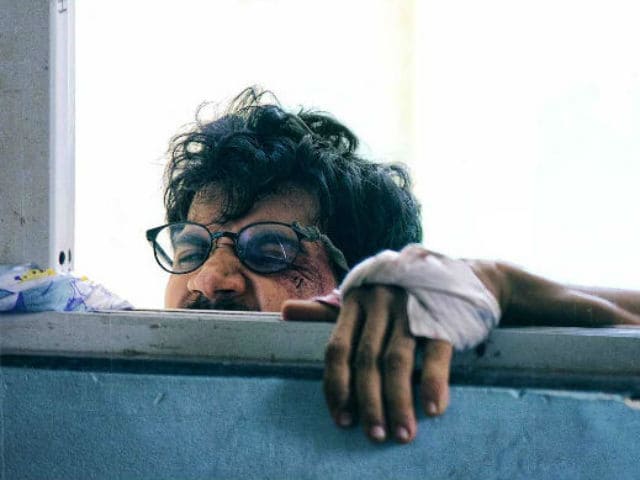 After the success of Lootera and Udaan fame, Vikramaditya Motwane gave us another winner in Trapped, one of the finest survival thrillers from Bollywood starring the talented Rajkummar Rao. It trails a man who gets stuck on the top floor of a Mumbai high-rise building and explores his ordeal and attempts at escape and survival. Whilst providing plenty of edge-of-your-seat thrills, Trapped makes for a intriguingly interactive experience as you try and solve the puzzle alongside Rao's onscreen character, of just how to escape with the few household items he has to his avail.
Watch Trapped on Amazon Prime
---
15. Titli (2014) – Hindi
Film's titular character wants to break free from his gangster family and start life afresh as a law-abiding citizen. However, things change when he gets married. Titli captures the gloomy essence of Eastern Delhi to full tilt. And features a solid rendering of its fairly dark subject. This is one of the most well realised Bollywood thrillers out there!
Watch Titli on Amazon Prime
---
16. Gangs of Wasseypur (2012) – Hindi
The 5-hour-plus magnum opus is clearly Anurag Kashyap's best work to date. The story spans close to seven decades and chronicles the dominance between warring factions in the small, coal-rich town of Wasseypur. Novel-style storytelling deals with themes like political corruption, family legacy, revenge, cultural strife, etc. The scope and ambition with which Kashyap treats this saga of betrayal and deceit are much subtle and deeper than the usual rise-and-fall arc. Kashyap's visual acuity sets the stage for some of the best set-pieces in this gangster thriller. For all its stomach-churning violence, gore and profanities, the characters and dramatic scenes are effectively realized. One of the best Bollywood thrillers, Gangs of Wasseypur is a perfect mix of history, social commentary, and crime-genre entertainment.
Watch Gangs of Wasseypur Part 1 on Amazon Prime
Watch Gangs of Wasseypur Part 2 on Amazon Prime
---
17. U Turn (2016) – Tamil, Telugu, Hindi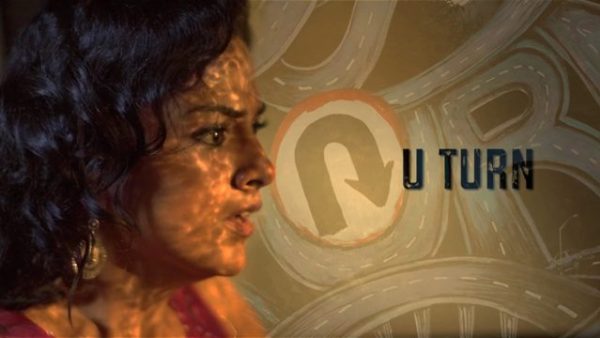 The mystery thriller followed Pawan Kumar's highly-acclaimed psychological thriller Lucia. U-Turn is about a journalist who finds herself in the middle of a series of co-incidental events while on a project about a busy Bengaluru flyover. The film will amaze you with its brisk screenplay even while going against against many of Indian cinema's unwritten rules like song sequences. (Read our full review here) The Tamil, Telugu and Hindi versions are streaming on Amazon Prime.
Watch U Turn (Hindi) on Amazon Prime
Watch U Turn (Tamil) on Amazon Prime
Watch U Turn (Telugu) on Amazon Prime
---
18. Nayakan (1987) – Tamil
The gangster epic — inspired by Mario Puzo's Godfather — brought together three great personalities of Indian cinema. Kamal Haasan, Illayaraja and Mani Ratnam. It's the story of a downtrodden young, rebellious guy becoming a savior of fellow downtrodden people. The film is partly based on real-life Tamil gangster Varadarajan Mudaliar. The nuance Kamal Haasan brings to the central role (Velu Naicker) is up there with Brando's Corleone. While Mani Ratnam had creative freedom in Mouna Raagam, it was only in Nayakan that he fully developed his directorial voice. His penchant for sharp angles, light and darkness, sweeping set-ups were well established here.
This was P.C. Sreeram Mani Ratnam's second collaboration. Both were at an early phase of their career. It was with Nayakan that they started their journey of capturing slice of life with all its layered features. There are few dated and mediocre elements in the film. But, Nayakan was much ahead of and different from the films of its time.
Watch Nayakan on Amazon Prime
---
19. Andha Naal (1954) – Tamil
S. Balachander's mystery thriller was a commercial failure but went on to win the second Best Feature Film in Tamil at the 2nd National Film Awards in 1955. The first in the film noir genre in Tamil cinema, made without songs, dance or stunts, Andha Naal has gained a cult status over the years. In 2013, CNN-News18 counted it in 100 Greatest Indian Films of All Time list.
Watch Andha Naal on Amazon Prime
---
20. Theeran Adigaaram Ondru (Theeran – Chapter One) – Tamil
Vinoth's cop-action flick would have been more riveting if it had avoided the cliched, annoying romance and dance numbers. Theeran is based on the true incident of a high profile case, successfully handled by TN police in the 1990s. A young, idealistic cop is entrusted with the task of solving a series of murders. It seems to be the handiwork of the notorious Baawariya criminal tribe (from Rajasthan). The narrative tracks down the TN police force's painful attempts to nab the deadly gang in their own domain.
Director Vinoth deftly and authentically portrays the functioning of police bureaucracy. The usual commercial glorification of police characters are largely amiss. Karthi plays the titular role with aplomb and Abhimanyu Singh is terrific as the gang's leader. The stunt sequences in the parched lands of Rajasthan are well choreographed. Theeran would have been a great action thriller, if only it had scissored the irritable romantic track.
Watch Theeran Adhigaaram Ondru on Amazon Prime
---
21. Shanghai (2012) – Hindi
Vassilis Vassilikos' Z talked of a different time, a different political situation, in Ancient Greece. But the fact that Dibakar Banerjee managed to base his political thriller on this book set in Ancient Greece, is a showcase of his talent in scriptwriting and direction. He truly understands the craft. With some incredible performances by Emraan Hashmi and Kalki Koechlin, the movie manages to stun, thrill and amuse, as Dibakar's attention to detail is evident here, in a mature, serious thriller, which ranks as one of his best films.
Watch Shanghai on Amazon Prime
There you go! That was our list of the best Indian thrillers streaming on Amazon Prime. If you're looking to explore further, check out Helen (Malayalam), a survival thriller starring the excellent Anna Ben (from Kumbalangi Nights) in the lead, and Gatham (Telugu), a cleverly designed indie film made on a shoestring budget of 1 crore. Tell us in the comments if you think we've missed out on anything exciting, that deserved a mention on this list.
Join us on Instagram for a new movie recommendation everyday.